We're devoted to making finance work for you.
At CoinMover, we are building the foundation of a new digital monetary system that promotes economic freedom for everyone. Our mission seeks to democratize finance across the world while providing an inclusive workplace where people from every background can thrive just by being themselves. We believe that by "Transacting Together" we can lead everyone forward into the next generation of finance.
FOUNDER / CHIEF TECHNOLOGY OFFICER
A passion for researching encryption and cybersecurity coupled with the struggle of easily purchasing an emerging blockchain-based currency showed Mike an opportunity to provide a simple, easy-to-use solution for buying Bitcoin—a Bitcoin ATM kiosk—leading to the inception of CoinMover in 2017.
As Founder, Mike's tenured past in information technology and finance have played a pivotal role in defining CoinMover's strict security and regulatory measures to protect not only the company but its customers as well. As Chief Technology Officer, Mike leads the charge of hiring of best-in-class talent to support the company's evolving technological expansion as the digital currency industry rapidly innovates with cutting-edge technology—always with a focus on security in mind. Additionally, he keeps a pulse on the emerging industry opportunities to keep the company at the forefront in the market.
Prior to founding CoinMover, Mike held positions in finance and healthcare information technology for prominent institutional players as JP Morgan, Brown Brothers Harriman, and Tufts Health Plan.
Mike serves on the CoinMover Board of Directors and is a Fast Company Executive Board Member.
A travel fanatic with a goal to visit every country in the world (currently on #52 out of roughly 193), Mike is encouraged by the increasing global adoption of digital currency, which is a step towards a decentralized global economy.
CHAIRMAIN / CHIEF EXECUTIVE OFFICER
Steve serves as Chairman of the Board of Directors and Chief Executive Officer at CoinMover and is responsible for the execution of the company's successful Series A round of financing. Steve brings tremendous resources to the cryptocurrency industry including a network of emerging market investors, banking and financing relationships specializing in cannabis and cryptocurrency, armored car and cash management resources, retail partnerships, and a network of market makers committed to the growth and development of the cryptocurrency revolution.
Steve Gormley, author of Investing in Cannabis for Dummies, is a renowned expert in the legal marijuana sector, with nearly 30 years' experience developing, branding, marketing, launching, managing, and operating businesses in the U.S. and international and emerging markets. He is widely considered a pioneer in the cannabis industry, with nearly a decade of professional experience in the sector. His analysis is featured prominently in outlets including Forbes, The Wall Street Journal, CBS News, U.S. News and World Report, Chicago Tribune, and MarketWatch, and he is a regular fixture on the speaking circuit.
Steve has lived and worked in Asia, Europe, South America, and Australia. Steve got his start in media in television production in the early 90s. After developing content and producing for MTV, Paramount Pictures, Tribune and others, Steve leveraged his expertise in content into the on-line sector for a new media private equity fund in the late 90's and early part of the new century. Steve has varying levels of proficiency in 13 languages with full proficiency in English, French, German, and Mandarin Chinese.
As Chief Operating Officer, George oversees CoinMover's operations and customer support teams. His expertise in Lean methodology and people management enables teams to work in partnership to optimize operational efficiency and productivity for optimal revenue growth while also delivering exceptional customer service.
With over 30 years' experience in building, managing, and leading teams for large international retail companies and boutique companies, George has led multiple Continuous Improvement initiatives to reduce waste and increase productivity. George has also developed and managed numerous service and sales training programs.
With the belief that superior customer service results from employees delivering experiences to customers as they personally experience them, George is a passionate "people advocate." His interdepartmental and team collaboration style fosters a thriving customer-centric employee culture to instill employee empowerment and accountability.
In addition to his expertise in process improvements, George is a member of various industry associations as the Society of Human Resource Management (SHRM), the Association for Talent Development (ATD), the Association for Manufacturing Excellence (AME), and Customer Experience Professionals Association (CXPA).
When George is not at CoinMover or learning about the cryptocurrency industry, he usually has fun outdoors with his wife and two daughters or plays drums in a bar band.
As an expert in emerging regulatory markets including cannabis, digital currency, and blockchain-based technology, Chief Legal Officer Kenneth Ingber is a fervent advocate for investors and businesses in these verticals. Notably, he has represented investors, operators and cultivators in the cannabis industry since its adoption in California. With a pulse on the most up-to-date laws and regulations in the rapidly evolving digital currency sector, he oversees the company's legal, business, regulatory affairs, corporate governance, and securities compliance.
With more than 25 years as a trial attorney, Kenneth's diverse experience includes business, entertainment, and labor laws, which has been recognized by his peers with the Super Lawyer designation for more than a decade. He has tried dozens of business fraud cases, representing both alleged victims and offenders; handled securities litigation and matters before FINRA; represented California's largest employer in labor and employment arbitrations; and has closed numerous stock and asset purchase agreements valued in the tens of millions of dollars.
Prior to owning his own law firm, Kenneth practiced law at several of the nation's most prominent law firms, and served as General Counsel and Vice President for Business Affairs for a publicly-traded record label. He is also currently outside General Counsel for production studio, Vista Studios.
When he's not navigating the legal terrain, Kenneth enjoys nature trails as an avid mountain biker and is a Grateful Dead fanatic. He is married with two children.
LOOKING FOR A CAREER IN BITCOIN AND CRYPTO?
JOIN OUR TEAM IN ONE OF THE FASTEST GROWING INDUSTRIES TODAY!
At CoinMover, we are building the foundation of a new digital monetary system that promotes economic freedom for everyone.
Our mission seeks to democratize finance across the world while providing an inclusive workplace where people from every background can thrive just by being themselves.
We believe that by Transacting Together we can lead everyone forward into the next generation of finance.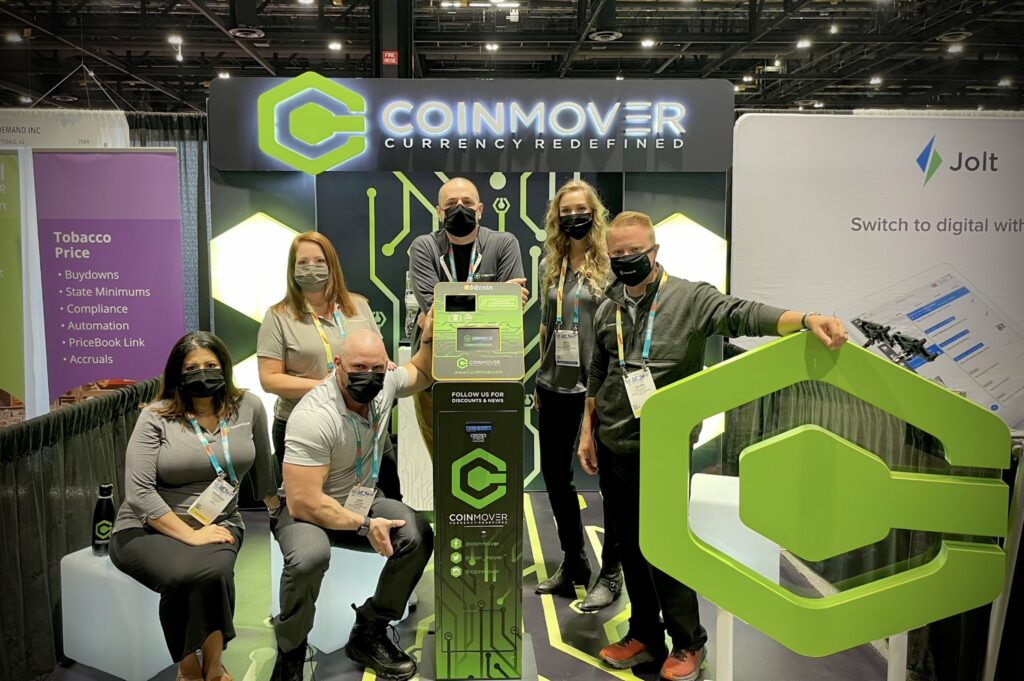 Creating an environment that gives a voice to everyone, regardless of age, gender identity, race, sexual orientation, physical or mental ability, ethnicity, or perspective.
Breaking down the conventional finance model by lifting everyone into a new, more fair and equitable financial platform. One that is not bound by the rules of traditional finance.
Giving back to the communities we serve to build a stronger foundation for the future.