Turn Cash into Bitcoin Instantly
Use code WEB20 to take 20% off our rate markup
on your first transaction as a new customer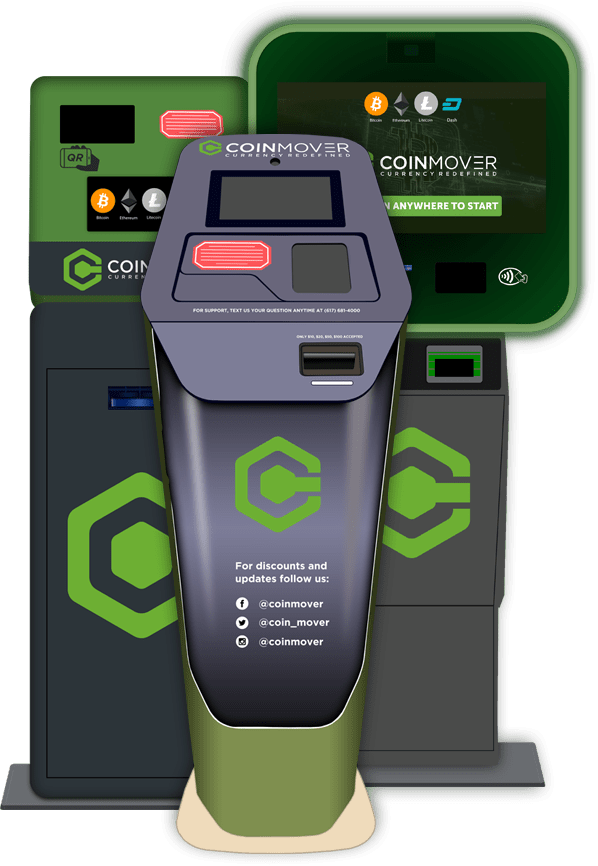 By providing immediate cash-to-bitcoin, CoinMover Bitcoin ATMs offer:
"This was my first time using a Bitcoin ATM and it was surprisingly easy to find and use! I had a few questions before hand and their customer service agent responded quickly and was super nice."
Why not just buy bitcoin on an exchange or my favorite app?
Got discounts?
Join our mailing list for special rate offers and more.
We'll send you a periodic update about our current offers and other CoinMover news.
At the most, we will send one weekly e-mail.
Don't worry, it's won't be the least bit annoying.
Messages answered in under 30 seconds:
%
Experience CoinMover's World Class Customer Support
We strive to make cryptocurrencies more accessible to everyone. Whether you're visiting one of our CoinMover Bitcoin ATM kiosks or just have a general question, you can always expect top notch customer support.
Our incredible support staff is standing by to assist you 365 days a year. No bots, or automated responses, or long hold times. We have real people standing by to answer any questions you have about our Bitcoin ATMs or other service-related inquiries.
Every contact is logged and categorized by our customer support system to ensure no inquiry is left unresolved. Everyone receives a personal reply from a real person based in the United States.  You can reach us via [email protected] or text us at (617) 681-4000.
Average Response Time
seconds

Find your closest CoinMover Bitcoin ATM
Our network of Bitcoin ATM kiosks is constantly growing. We're presently operating in New England including Massachusetts, New Hampshire, Rhode Island, and Connecticut. Our second home on the west coast is based in the Los Angeles and San Diego areas. You can also find a CoinMover machine in a half-dozen other states too. Check back often to see a full list of our locations as new machines come online in your area.